Financing & Health Insurance Coverage
Financial Arrangements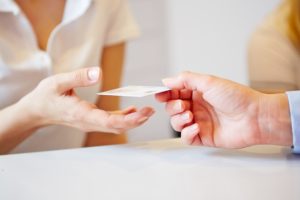 Atlanta General and Bariatric Surgery Center accepts most all insurance plans. If you are unsure whether your surgery is covered by your insurance carrier, we are glad to check for you. If you are paying out of pocket, we offer several payment options including accepting all major credit cards such as Visa, MasterCard, Discover, and American Express. You may also pay with cash or cashier's check.
On the day of admission, please bring your insurance card(s). Any deductibles, co-pays, co-insurance, or portions of your procedure not covered by insurance will be due at the time of admission.
---
When faced with needing surgery it's important to consider all of your options. There are numerous benefits to having surgery in an outpatient ambulatory surgical center like Atlanta General and Bariatric Surgery Center (AGBSC). The outpatient or ambulatory surgery centers allow a patient to undergo surgery without being admitted to the hospital. You and your surgeon will decide if outpatient surgery is right for you, but these centers offer alternatives for those needing less invasive or more routine procedures.
Our surgery center has a fully trained surgical staff to assist you before, during and after your surgery at the center. Once your surgery is complete, you will spend time recovering at the center before returning home, where you can complete your recovery in a more comfortable environment.
Our surgery center is located in Johns Creek, GA, and serves patients from all over the Metro Atlanta area and beyond as well as patients from out of state. Our board certified surgeons provide a carefully structured general surgery and weight loss program for all patients in a comfortable, caring and less stressful environment.