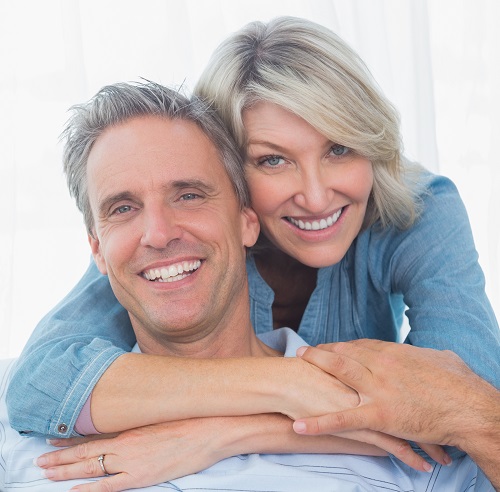 Weakness and/or Overexertion Cause Hernia
A hernia occurs when an organ pushes through an opening in the muscle or tissue that holds it in place. Hernias are most common in the abdominal area where, for example, the intestines break through a weak area of the abdominal wall. However, hernias can be found in the upper thigh belly button, and groin areas. Hernias are caused by a combination of muscle weakness and exertion. They can form quickly or develop over time. Coughing, congenital issues, injury, or prior surgery can cause muscle weakness which could lead to a hernia. Strain/overexertion combined with generally weak muscles contributes to the formation of a hernia. Pregnancy, chronic constipation, weight lifting, obesity, or overexertion can also cause a hernia.
Dr. Christopher J. Hart, Dr. William H. Johnson, Dr. Michael Williams and Dr. Brendon Curtis are experts in hernia repair. Atlanta General and Bariatric Surgery Center has the latest tools and technology to correct several types of hernia conditions:
Hernias are Common
The National Center for Health Statistics reports that about 5 million Americans have hernias. The problem can be corrected by a simple surgical procedure. However, many put off or avoid surgery because they fear a painful procedure with a long recovery period. The truth is, hernia surgery is a minimally invasive outpatient procedure, and patients can return to their regular activity schedule within a few days.
Fortunately, new procedures and techniques allow surgeons to offer a variety of safe, simple and quick procedures that can alleviate patient concerns about hernia repair surgery and recovery.
Modern hernia surgery can be done in an ambulatory surgery center using local or epidural anesthesia. In many cases, the surgery can be completed using a laparoscopic procedure in under an hour. Patients return home a few hours after surgery with little or no pain. Following doctor's orders, patients can resume most regular activities in a few days. There is no reason to wait to seek treatment.
Symptoms of a Hernia
A bulge or lump in the area of the hernia is the most common symptom. A hernia can be felt most clearly when you are standing. Umbilical hernias are most often diagnosed by the evident bulge near the navel. Symptoms of the inguinal hernia include pain/discomfort when coughing, lifting or bending over. Hernias can also be associated with weakness, aching, or pressure in the lower stomach. The ventral hernia can induce nausea, vomiting, and pain along with the bulge of skin or tissues in the abdominal area.
Schedule a Consultation
Hernias can be painful and, if left untreated, can have other adverse consequences. If you are in pain and ready to get back to your normal routine, call Dr. William H. Johnson, Michael Williams, Dr. Christopher J. Hart or Dr. Brendon Curtis to make an appointment for evaluation and schedule your outpatient procedure.
---
When faced with needing surgery it's important to consider all of your options. There are numerous benefits to having surgery in an outpatient ambulatory surgical center like Atlanta General and Bariatric Surgery Center (AGBSC). The outpatient or ambulatory surgery centers allow a patient to undergo surgery without being admitted to the hospital. You and your surgeon will decide if outpatient surgery is right for you, but these centers offer alternatives for those needing less invasive or more routine procedures.
Our surgery center has a fully trained surgical staff to assist you before, during and after your surgery at the center. Once your surgery is complete, you will spend time recovering at the center before returning home, where you can complete your recovery in a more comfortable environment.
Atlanta General & Bariatric Surgery Center located in Johns Creek, GA, attracts patients from all over the metro Atlanta area and beyond including Suwanee, Berkeley, Norcross, Dunwoody, and Oakwood, GA. Our board certified surgeons, Dr. Christopher J. Hart, Dr. William H. Johnson, Dr. Michael Williams or Dr. Brendon Curtis perform medical procedures or surgeries that do not require an overnight stay.