Health Insurance Information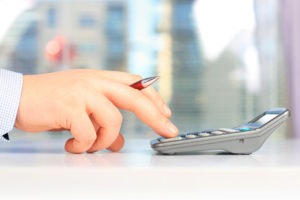 One of the main concerns for many people when considering weight loss surgery is cost. When dealing with health insurance companies, the process can often seem long and complicated. We are here to make it easier. Our office has bariatric coordinators who will assist you in all steps of getting through the weight loss process, including guiding you through the insurance approval process.
If you don't have insurance, we will go over several options for you including cash pay discounts and ways to obtain loans if necessary. There is truly no better investment you can make than in your own health. Most studies show the cost of the surgery is offset on average in as little as two years just in the savings in decreased medications, decreased hospitalizations, decreased doctor visits, etc.
If you have health insurance, the first thing to do is to confirm whether you have coverage for bariatric surgery or not. You should call the customer service number on the back of your insurance card. Ask if bariatric surgery is a covered benefit. Get a copy of your policy in writing.
Who do I call to confirm that my insurance covers weight loss (bariatric) surgery?
If your insurance provider indicates that you have coverage "if it is deemed medically necessary," this means that you have benefits for weight loss surgery. The insurance experts at our office will verify the specific benefits you have and will go over all of the specifics about your insurance coverage and the requirements for approval for surgery when you meet with us at your first consultation with your surgeon.
If your insurance provider indicates that you have "exclusion" on your policy, this means that your employer has opted not to cover this benefit for employees. Unfortunately, if you have an exclusion, letters or appeals from our office will not change whether or not you have this benefit on your policy. Only your employer can make this change by choosing to cover bariatric surgery as a benefit to their employees.
If you have an exclusion, we recommend that you to speak with your human resources director and ask if there may be plans to cover this benefit in the coming year. We have had several patients in our program convince their employers that the benefits of weight loss surgery – including getting off of their expensive medications rather quickly, missing less time off from work due to related conditions and illnesses, and generally being more productive due to a more positive outlook on life – outweighed the cost to cover the benefit, and they were successful in gaining coverage.
Pricing for Bariatric Surgery
Before having any type of bariatric surgery, you will be required to watch our informative on-line seminar or attend one of our in-person seminars. You will need to pass a short questionnaire to make sure you understand all of your options. You will work with our bariatric coordinators and surgeons to help you determine which procedure is best for you and your individual situation. Once your decision is made, you will be given a complete break down of the cost of your procedure and any insurance that is available for your procedure. If your BMI index is above 40 and you are considered morbidly obese, then many insurance providers cover the procedure.